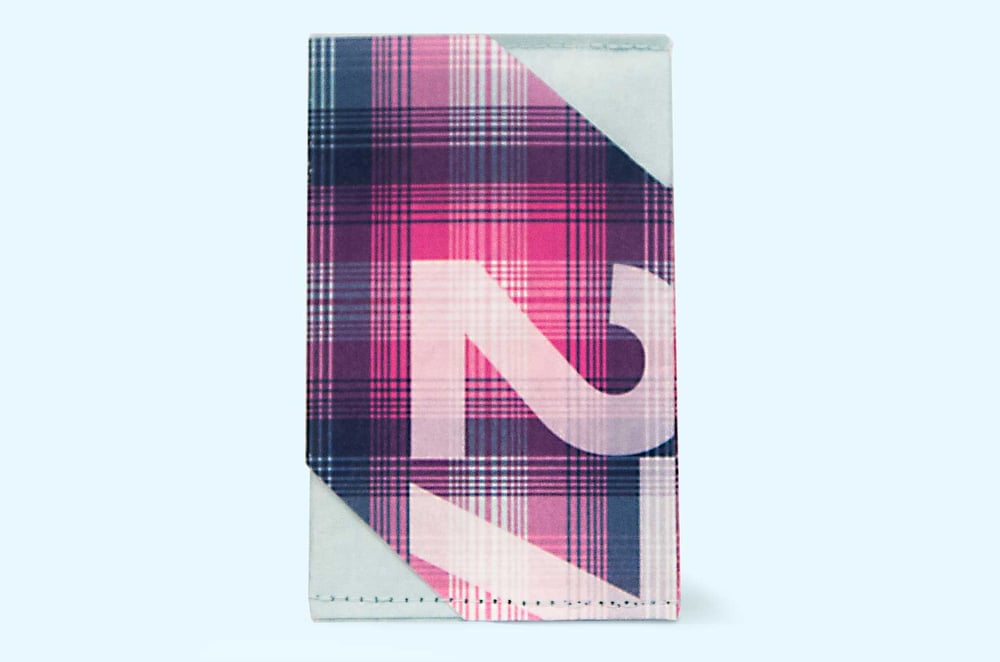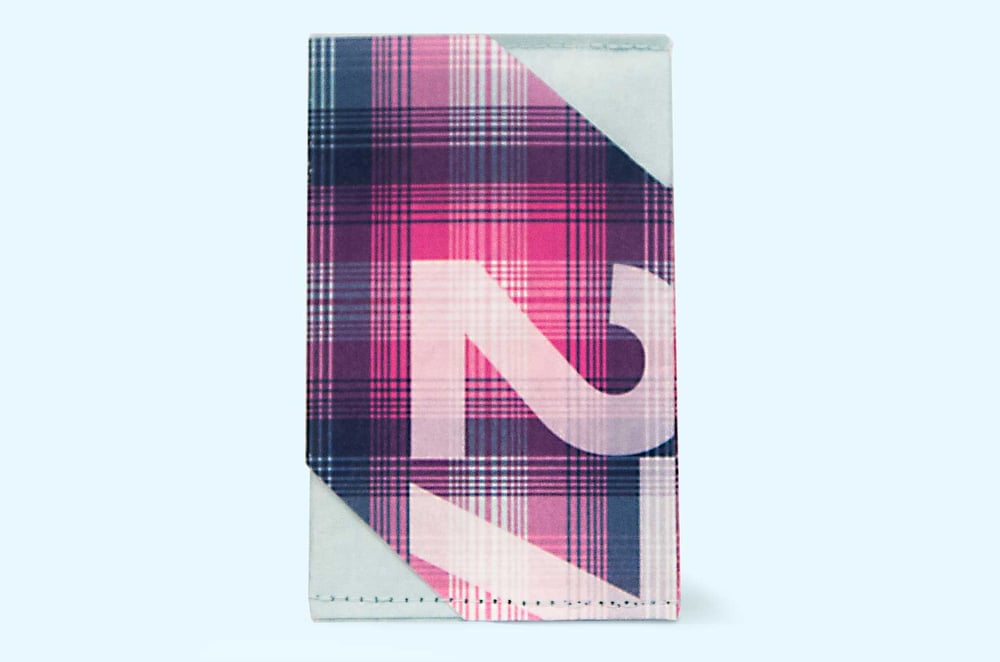 27 - Tyvek Card Wallet
$14.00
Pink, blue and purple plaid background with blue backing. The graphics say "27". Why? Because it is a great number. The stitching is white.
Stitching and print color may vary.
The small card wallet is made of Tyvek, a tear and water resistant paper. It has a pocket on the front and back for IDs, credit cards or business cards. It also has a side pouch with transparent, low profile velcro to keep your money safe from sliding out. Perfect for going out and keeping your cards and money inconspicously hidden.